NOTE: I've been waiting a long time to review these :D
The three books I'm reviewing are by Stephanie Perkins and are technically companions to each other, rather than a series. The first is
Anna and the French Kiss,
then
Lola and the Boy Next Door
, then finally
Isla and the Happily Ever After
.
So I keep myself organized, I'm going to first tell you about the series as a whole.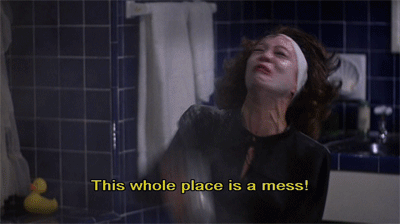 Me in every other aspect of my life but my blog
THE SERIES
The characters and dialogue, since these often go hand in hand.
Perkins delivers realistic, complex, dynamic characters that offer sparkling, hilarious dialogue. I was in awe the entire time I read it, and I've read each book multiple times. They just make me so happy and flail-y with their awesome character development.
The plots
They're actually very simple (even beyond the who girl-meets-boy) but Perkins weaves these stories in such interesting and fascinating ways that they seem brand-new.
The romance
I think these books might have given me the worst relationship-envy I've ever gotten from a book that isn't Nora Roberts. THESE COUPLES ARE SO CUTE AND AMAZING AND DESERVE EACH OTHER LIKE GAH EMOTIONS.
Now individually.
Anna and the French Kiss
This one was probably the most dramatic and charming. Anna is such an awesome character and you instantly root for her, and St. Clair is just drool-worthy. Personally, I'm a sucker for guys with great hair but St. Clair just took that up a notch. I thought their romance was just sweet and the way they hit it off and stayed amazingly adorable just made me want more and more.
Lola and the Boy Next Door
Lola is probably the most interesting character of the trilogy. I totally envied her ability to wear whatever she wanted however she wanted. And Cricket was that kind of awkward adorable nerd that just warmed my heart. I think their plot line (no spoilers!) was realistic and sweet and also a great message, especially towards the end. Plus, it was awesome how Anna and St. Clair showed up. The fact they remain the ultimate power couple just reinforces every hope I had for this as a companion series.
Isla and the Happily Ever After
This one was the cutest, but at the same time heart-stoppingly realistic. It showed consequences and talked about mental disorders all while juggling one of the fluffiest beginnings to a romance I've seen. And it brought me so much emotions and cuteness. I read this on an airplane and I was awwing the whole time and I don't even want to know what the stewardesses thought of me. The only critique I have is that Anna/St. Clair and Lola/Cricket were not shown enough in the book. While I'll admit their appearance towards the end was very impacting, I'm greedy and I wanted more ;)
But yes, 98 SOAPs out of 98. Perkins did a great job. Definitely read them, especially since the story is now complete. Which both breaks my heart and warms it.
me
Farewell!
Owyn
PS Senior year is hard okay I'll try to post/read more though!